Limited Entry Hunting in British Columbia
Hunting in British Columbia is a hunters dream, from the Pacific Coast to the Cassiar Mountains, B.C. offers a variety of game and hunting areas filled with beautiful landscapes and challenges for hunters both new and experienced. 
Now that we have you excited about hunting in beautiful British Columbia, we are happy to let you know that the 2022 Limited Entry Hunting (LEH) draw is now open for applications until Thursday, June 16th, 2022, at 11:59 pm. Hunting season in B.C. is just around the corner, and you won't want to miss the Limited Entry Hunting deadline! In this blog post, we will provide you with a general overview of Limited Entry Hunting in B.C., what it entails, how you can learn more about it, and what it will cost you. Happy reading!
First things first, to even submit an LEH application or buy a B.C. hunting license you will need a Fish and Wildlife ID (FWID). How do you obtain an FWID? Easy! You have to either take and complete the CORE Hunter Education Course or challenge the CORE Hunter Education Course. Bonus, you can do both with Silvercore! Head to our website to book either your CORE challenge or your CORE course today.
Now, that you know the Spring Limited Entry Hunting deadline and what you need to do in order to obtain LEH, aka a FWID, let's talk about Limited Entry Hunting in B.C.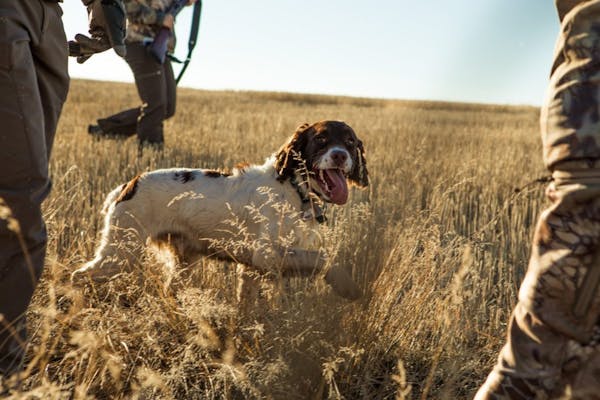 The 411 on Limited Entry Hunting in BC
There are two types of hunting seasons available to licensed hunters. A General Open Seasons (GOS) and a Limited Entry Hunting (LEH). General open seasons are open to all licensed hunters, and the harvest is overseen through the length of the season. It is important to note here, that GOS does have restrictions on the class of animal and bag limits.
LEH enables wildlife managers to view and manage the number of hunters that can hunt a species, or class of species, in a specific area during a certain time beyond what is feasible through GOS. LEH draws are random, and the previous year's limited entry hunting results are published beside each hunt to indicate the likelihood of a successful application. LEH applications are typically for authorizations to hunt Bison, Mule Deer, Elk, Moose, Mountain Goat, Mountain Sheep, and other B.C. game. 
Limited Entry Authorizations
They have moved digital! LEH authorizations are now electronic and no longer mailed to you. They are available on your Fish and Wildlife profile, which you can log in to here. Not an online person? You can access your LEH authorization by visiting a Service BC or FrontCounter BC office.
Fees
LEH applications are $6.30, this includes taxes and is non-refundable. You can buy your application online here, or you can buy it in person at any Service BC, FrontCounter BC. Additionally, you can buy this at any participating vendor location. What you will need to purchase:
Online: 
A Credit Card
A basic BCeID, which is the account that provides secure access to the BC Hunting Online Service. If you do not have a BCeID you will be prompted to register for one when you sign in to the website
In-person: 
A photo I.D., we recommend using a government-issued I.D. 
Bring in the code (s) corresponding to your hunt (s) you wish to apply for
Limited Entry Synopsis 
The LEH synopsis is also a helpful tool to use as it outlines the application process for Limited Entry Hunting. The synopsis is arranged by species, then
by region, followed by the animal class, where the hunt takes place, and the Management Unity (M.U.). It also indicates how to apply for an LEH Hunt, how to use the LEH synopsis, and the overall summary itself. 
View the Limited Entry Hunting Synopsis 2020- 2022 here.
Additional Helpful Documents:
For more information on How To Hunt in B.C. head a previous Silvercore blog post we wrote! View it here 
View B.C. Limited Entry Hunting Maps here
Information sourced from the Province of British Columbia website  
This is a brief overview of Limited Entry Hunting in B.C. Should you have any further questions, please visit the Province of British Columbia website or contact us and we'd be happy to answer any of your questions!