How to Hunt in BC
Obtaining your FWID and Hunting License
Obtaining a hunting license in British Columbia is not as complicated as it may seem at first. To help you on your way, we've created a quick infographic and video on how you can get your Fish & Wildlife ID and hunting license in no time at all!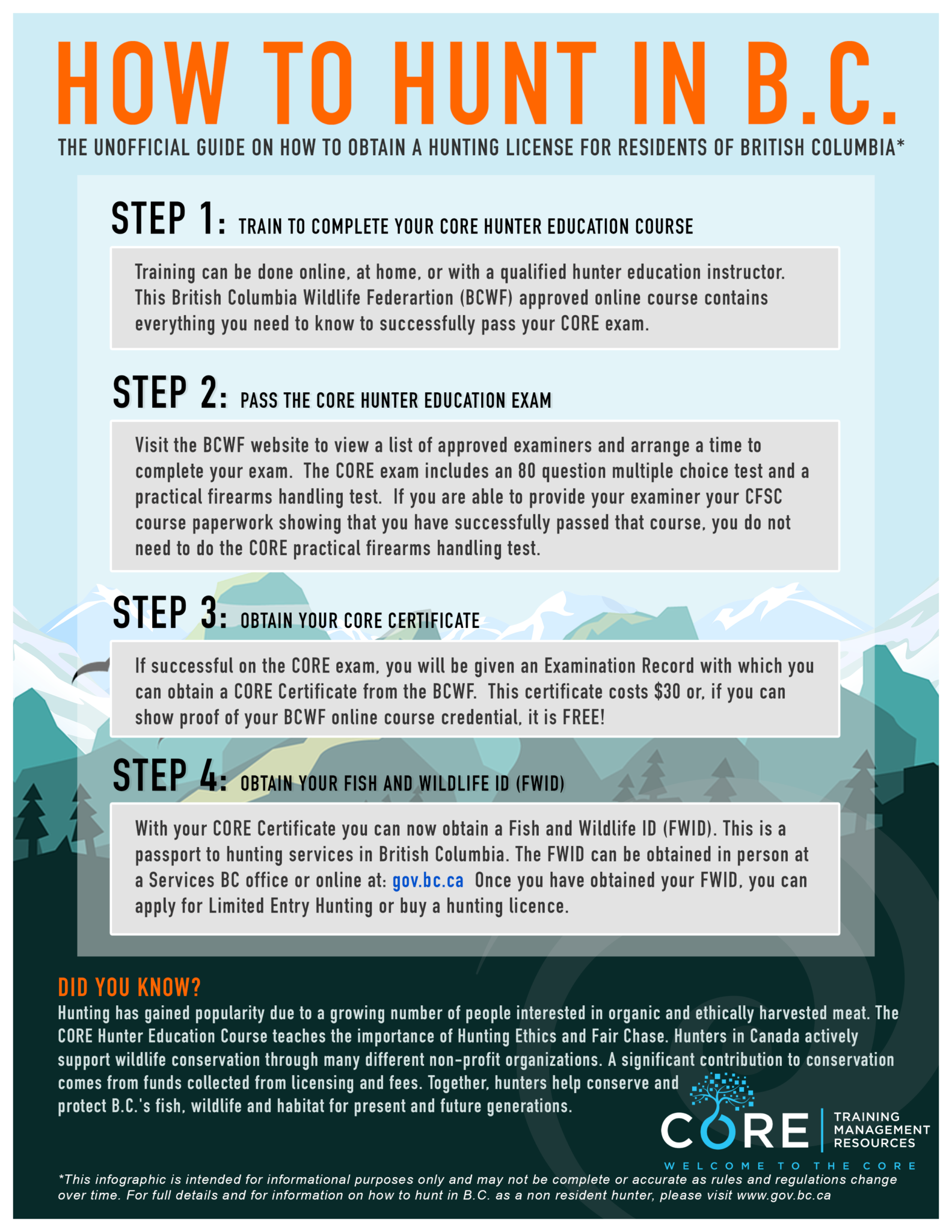 Important Contact Details
Silvercore Training (CFSC and CORE)
If you prefer to study in the comfort of your home and on your own time, check out the online training course for the CORE Hunter Eduction course as well as a full online prep course for the Canadian Firearms Safety Course and Restricted Safety course
So it's your choice! Whether you decide to take both courses or just the one, we are here to help you every step of the way. Should any further questions arise, please call our office at 604-940-7785 or email [email protected]
The situation depicted in the infographic applies to residents of BC only. Government rules and regulations are always subject to change, if you have any questions or concerns whether the information stated above is still 100% accurate or complete, please contact our office today.