Limited Entry Hunting, LEH
Limited Entry Hunting is open and we are so excited, and you should be too! If you're new to LEH and aren't too sure how it works, follow along as we go over some important information like what you need, how to apply, where to get your results, any pertinent changes and this season's LEH!
What You Need
If you want to go hunting, the first thing you'll need is a Fish and Wildlife ID, also known as a FWID. To obtain this you'll need to pass your CORE Examination. There are a few different avenues which can be taken to achieve this, but in order to keep this as simple as possible, we'd recommend that you check out the unofficial guide to hunting in BC here. Now, some people may hunt with a bow, and others may wish to hunt with a firearm, if you want to hunt with a firearm, we recommend you check out our blog on what you need to hunt in British Columbia here.
Ok, so we've discussed licensing, now what? One thing which is often overlooked when hunting is the need for proper insurance coverage. Did you know that the Silvercore Club has liability insurance (up to 10M North American Wide) for not just firearms related activities, but also hunting?
In addition, our Club meets the 1,000,000 Public Liability and Property Damage insurance requirement for hunting in the Fraser Valley Special Licence Hunting Area. (FVSLHA) (situated in MUs 2-4, 2-8).
Ensure you are properly covered, JOIN THE SILVERCORE CLUB!
What is LEH?
Now that we've covered your insurance needs, let's get onto what Limited Entry Hunting, or LEH, is all about.
If you are a hunter, then you know that there is hunting which is open to all licensed hunters, and harvest of these game animals is managed through season, restrictions on class of animal and bag limits. This is known as the General Open Season, or GOS.
LEH is a separate hunting opportunity which is only open to individuals that have applied for the LEH and have been drawn. This provides wildlife managers the ability to more closely control the number of hunters that can hunt a species, or class of species, in a specific area and during a specific time.
Although the LEH draws are random, Successful applicants have their chances reduced in subsequent draws in order to improve the chances of those who have been unsuccessful.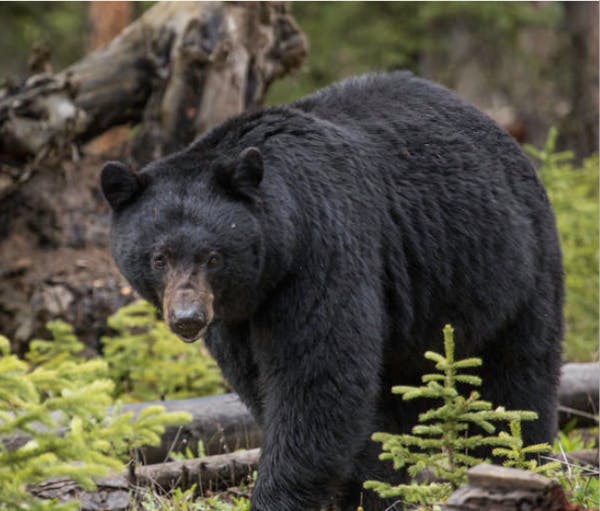 How to Apply for LEH & When to Apply for LEH.
Now that you know what Limited Entry Hunting is, let's discuss how and when to apply for it. The LEH application costs $6.30, this includes taxes and is non-refundable. You can choose to apply online here, or head to any Service BC, FrontCounter BC to apply. You can also buy the LEH application at any participating vendor location.
Main Draw
Applications for the main draw (fall hunts) must be submitted by 11:59 p.m. Friday May 29, 2020.
Early Skeena Mountain Sheep and Haida Gwaii Black Bear Draw
Applications for the spring draw (Skeena sheep and Haida Gwaii black bear) must be submitted by 11:59 p.m. Friday February 5, 2021.
How Do I Find My LEH Application Results?
Alright, so you've applied, but how are you supposed to know if you've been drawn for this LEH?
You can go online anytime after the draw to see if you were successful. This would be accessed via your FWID profile by logging in to your BCeID here. You can also find out by visiting a participating vendor location.
Where Can LEH Updates Be Found?
It's important that as a hunter you're always staying up to date with changes. Any and all updates can be found online here.
One of the most recent updates which is important to note is that due to COVID 19, paper copies will not be made this year. Some of the other changes as they relate to hunting (and fishing) impacted by COVID 19 can be found here.
How Can I Learn More About Hunting and Hunting Related Information?
There is a number of ways to find the information that you're looking for, but for the sake of bringing you the easy access of information you may be on the look for, we would recommend any of the following.
Take the Online CORE Hunter Education Course. This course contains everything you need to know to get started on your journey and obtain your FWID.
Listen to The Silvercore Podcast. The Silvercore Podcast discusses matters related to hunting, firearms, hiking, outdoor adventure and the people and businesses that comprise the community all from a uniquely Canadian perspective.
Join the Silvercore Club to receive exclusive club discounts with participating retailers (some of whom sell hunting related products) – and the Silvercore Club Facebook Community. There are many individuals who hunt and have experience in  hunting who are happy to share their knowledge and all it takes is a little ask and community involvement.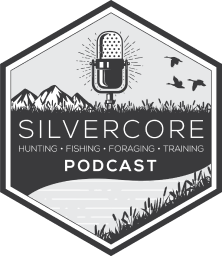 Here's Some Additional Helpful Information:
2020/2021 Limited Entry Hunting Synopsis: This is only for the LEH lottery. This synopsis is not being printed and is available online only.
2020-2022 Hunting and Trapping Regulations Synopsis: Effective from July 1, 2020 to June 30, 2022. This one is usually online in early June of the effective date, and printed versions are usually available in late June. This year the online version is expected to be available around the same time. This synopsis will still be printed, however the date of printing is still under review.
Quick Link Resources: