New BC Hunting Regulations
The new Hunting and Trapping Regulations Synopsis is out for the period of July 1 2020 – June 30 2022 and with that come new regulations. Lately, we have been hearing "what are the new changes to hunting in British Columbia", or "while hunting, is it legal to …".  To help ensure that you are staying on the right side of the law, we've put together the new regulations that you will need to abide by.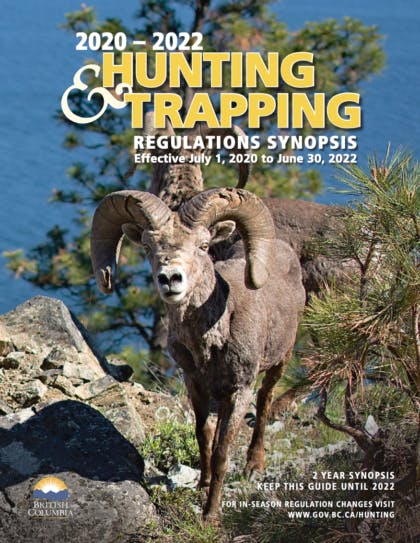 Below are the province wide regulations which are now in effect:
Year-round prohibitions on hunting:
undefined
undefinedundefined
Prohibition on the use or possession of infrared optics while on a hunting expedition
Prohibition on operating electric bicycles in areas where motor vehicles are prohibited or restricted
Requirement for Compulsory Reporting for harvested feral pigs
The following are the definitions which now fall under these new regulations:
Electric Bicycle – a wheeled device (a) on which a person may ride, (b) with pedals or hand cranks that allow it to be propelled with human power, and (c) with an electric motor.
Infrared Optics – means an optical device with the capacity to detect infrared radiation.
Wireless Camera – means a camera that obtains an image by means of a remote or infrared sensor and that is capable of sending an image remotely to an electronic device.
Before Your Hunt
BC FISH AND WILDLIFE ID (FWID)
undefinedundefined
HUNTERS REQUIRED TO PROVE B.C.  RESIDENCY
undefined
WATERFOWLER HERITAGE DAYS
undefined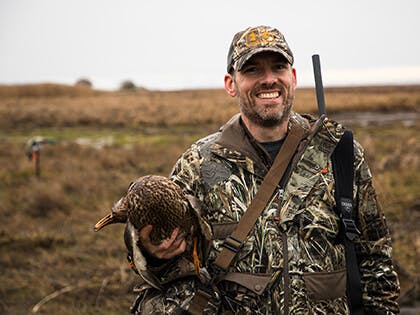 For more information on the status of this project and for updated federal migratory bird hunting regulations, check www.canada.ca. As well, check www.gov. bc.ca/hunting for updates to the 2021-22 migratory bird season dates before your hunt.
LICENCE REQUIREMENTS
- Resident Hunting Licence & Youth Hunting Licence A youth hunting licence does not provide a personal bag limit.

BUYING LICENCES If you buy your species licence online, it will be mailed to you and it is subject to Canada Post delivery times. If you have not received your licences in the mail, you may qualify for a replacement free of charge if between 15 to 30 business days from the purchase date you report the loss to FrontCounter BC or Service BC.

NON-RESIDENT HUNTERS If your hunter safety training document is in a language other than English or French, it is your responsibility to submit the original document along with a notarized translated version of the document.

BIG GAME HUNTS If the guide outfitter or assistant guide submits the Guide Outfitter Report using the BC Hunting online service, a copy of the report is posted to the non-residents FWID profile, satisfying the requirement to obtain a completed Guide Outfitter Report.

SMALL GAME Non-residents can hunt small game unaccompanied if hunting under a non-resident or non-resident alien unrestricted licence. Otherwise, they must be accompanied by a guide outfitter, an assistant guide outfitter or a holder of a permit to accompany non-residents or non-resident aliens at all times during the hunting activity for small game and hold a non-resident or non-resident alien restricted licence.

REPLACEMENT SPECIES LICENCES You must replace your lost, stolen or destroyed species licence, both cancelled and uncancelled, if you plan to continue hunting during the current licence year. To obtain a replacement, contact FrontCounter BC or Service BC. You will need to declare the harvest details from the original cancelled licence.
Site Access and Restrictions
RECREATION SITES AND TRAILS
undefined
Visit the BC Government website here for more information and a list of provincial Recreation Orders.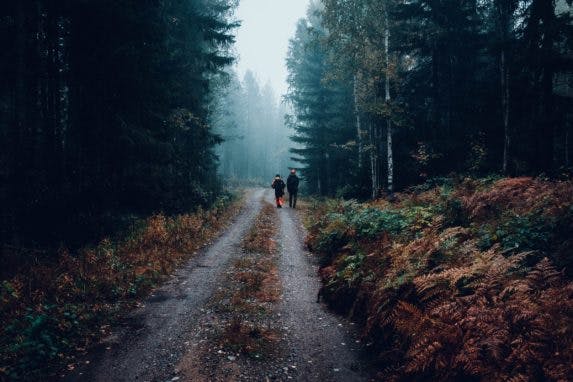 No Hunting and No Shooting Area
400 METRE NO HUNTING OR SHOOTING AREAS
undefined
It's Unlawful
24. To hunt big game with any weapon other than a rifle, shotgun, muzzle- loader or bow (includes longbow or crossbow).
27. To use a wireless camera for the purposes of hunting from Aug. 1 to Dec. 10.
31.To hunt using information on the location of wildlife that is obtained by means of an aircraft.
32. To share or assist in sharing, information on the location of wildlife that
is obtained by means of an aircraft, and shared for the purpose of hunting wildlife.
33. To operate, possess or use information that a drone obtains during, or less than 6 hours before the start of a hunting or trapping expedition.
36. To hunt wildlife by the use of, or with the aid of, a light, illuminating device or infrared optics.
Legal Hunting Methods and Provincial Bag Limits
NOTES
undefined
FIREARMS
undefined
Compulsory Inspection and Reporting
COMPULSORY INSPECTION
undefined
In addition to the provide wide regulations now effect there are also region regulations which must be followed. These include the following regions and regulations:
Regional Regulations:
REGION 1: VANCOUVER ISLAND
undefinedundefined
REGION 2: LOWER MAINLAND
undefinedundefined
REGION 3: THOMPSON
undefinedundefined
REGION 4: KOOTENAY
Closure of the cougar pursuit only season.
Amendments to 21 Motor Vehicle Prohibited Areas in the East Kootenay.
Shorten west Kootenay bull elk season.
Closure of the antlerless white-tailed deer season in the West Kootenay, and shortening of the season in parts of the East Kootenay.
Liberalized seasons and bag limits for turkey.
Removal of requirement for wolf compulsory inspection.
Replace GOS with LEH for goat in portions of MUs 4-36 and 4-37.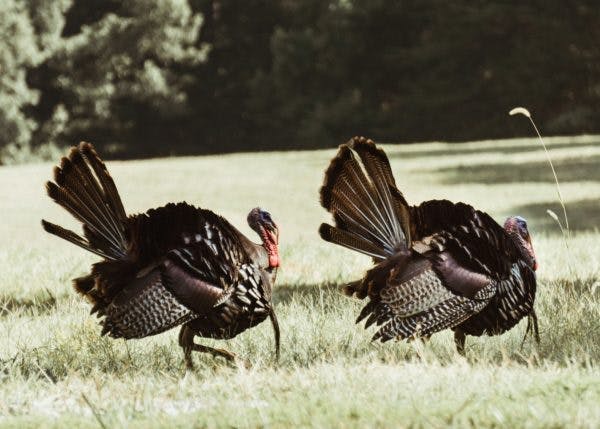 REGION 5: CARIBOO
undefinedundefinedundefinedundefinedundefinedundefined
REGION 6: SKEENA
Closure of caribou general open season in MU 6-27.
Clarification of moose hunting boundaries in MUs 6-22 to 6-24.
Revised No Shooting boundaries for the Smithers Community Forest and Hudson Bay Mountain.
Reduced ptarmigan bag and possession limits in the south Skeena.
Replacement of the Oct 1-8 moose bow only season with an Oct 1-19 bow only LEH season.
Region-wide requirement for Compulsory Inspection of harvested moose.
Seasonal motor vehicle prohibition on Netalzul Mountain.
Shortened black bear seasons within 1 km of Bolin Bay, Butedale, Green Lagoon, and Khutze Estuary.
Seasonal hunting closure in the K'waal and Kitkiata watersheds.
Revised moose hunting seasons in portions of M.U.s 6-28 and 6-29.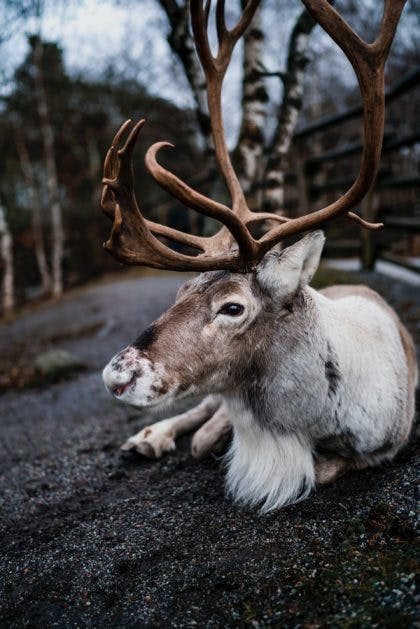 REGION 7A: OMINECA
undefined
REGION 7B: PEACE
undefinedundefinedundefinedundefinedundefinedundefined
REGION 8: OKANAGAN
undefinedundefined
It's important to remember that there may be updates made to the hunting synopsis and that your best point of reference is online as they'll have updates posted there. Important BC Hunting Notices can be found on the BC government website here.