Smoked Salmon Recipe for your Bradley Pro Smoker
Well, hopefully you have been getting outside to enjoy some good weather and the great outdoors. In some areas of BC, the salmon fishing has been amazing lately, but if you are landlocked, there's always a lake nearby with trout to catch. If you have been out and catching fish, we have an amazing recipe care of Hank Shaw (Hunter Angler Gardener Cook – https://honest-food.net).
We've made smoked salmon hundreds of times, literally, and this recipe makes the best ever (even if he won't admit it).  I've tried tweaking it and adding favourite ingredients to make it my own, but it's been a fool's errand. This recipe is absolutely perfect as is.  With our promotion going on for the month of July with Bradley Smokers, we wanted to post it again for you.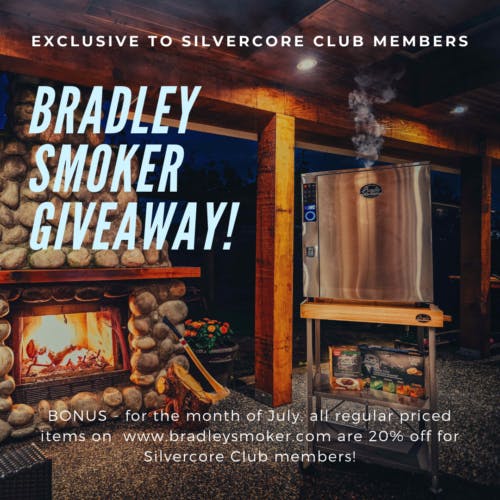 It's not too late to get in on the action either.  Every single active  Silvercore Club  member will be entered into the draw to win a  Bradley Smoker Professional P10.  All you have to do is win this smoker is bean active Silvercore Club member, that's it!!!  Keep your eyes peeled on our various Silvercore social media accounts to see if you've won.  We will announce the winner Friday, July 31, 2020.  
We have had the privilege of running our own Bradley Smoker Professional P10 through it's paces, and are so excited to be able to give one of these away to one of you!  This is Bradley's New Hot Smoker! With 4 Racks, 1000W heating elements, smoke for up to 10 hours with no refill, completely insulated and professional grade 76L stainless steel body design, this smoker is a game changer.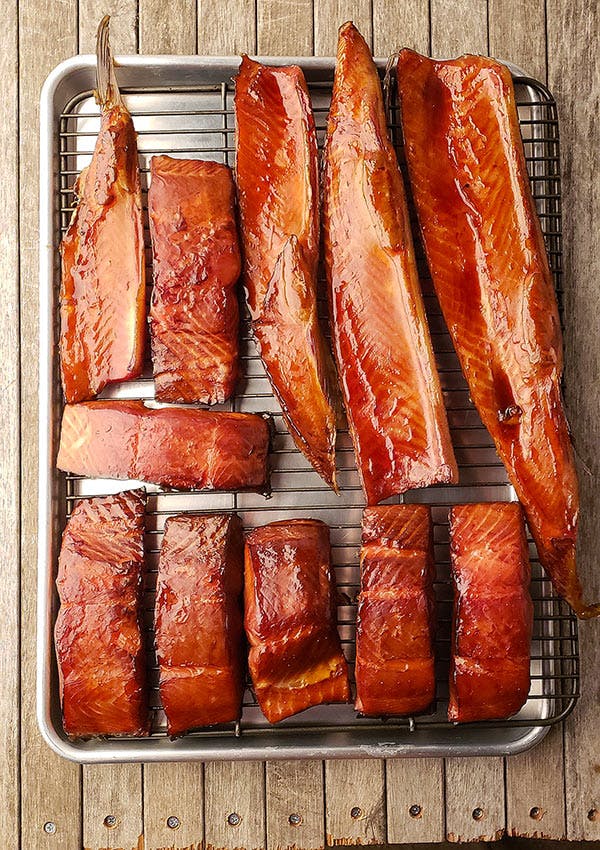 For those curious, you can find that recipe we used on the following link, and we would highly encourage a perusal from Hank's books for ideas on preparing fish and other game meat. 
Happy eating!
Tiffany Bader