The Best Shotgun Light Accessory Rail
A defence shotgun without a light is like a car without windshield wipers.  Both will work fine in optimal conditions, but I would much prefer to have my kit work in any given situation.  I have had both a vehicle with broken wipers and defence shotgun without a light.  In the case of the car, I found that by driving very fast, I was able to get a slightly better view of the road as the rain would quickly spread to the sides.  In the case of the shotgun, I figured I would introduce light by means of a handheld or head worn light.  Both solutions are less than desirable.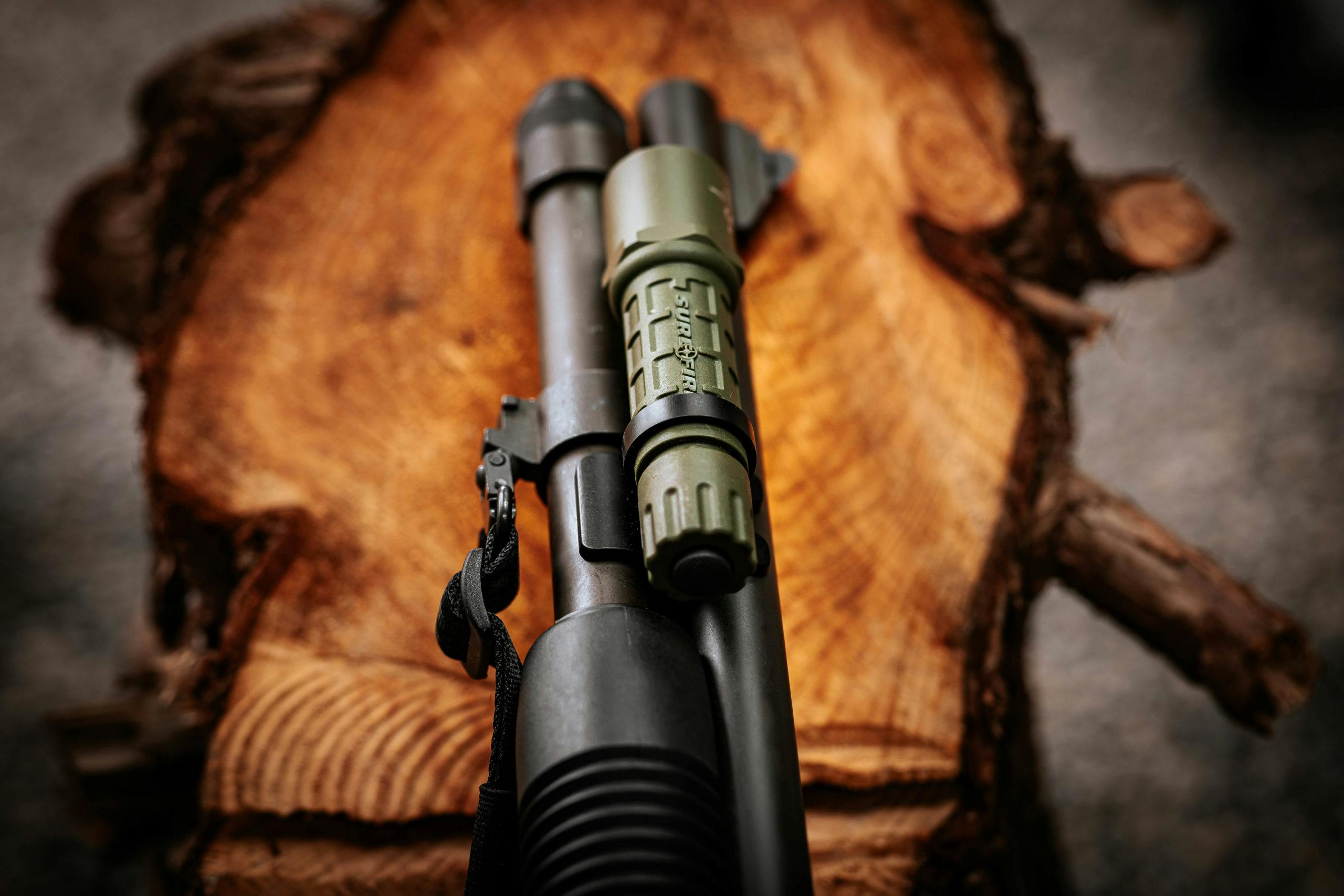 The problem with holding a light is that it can and will be dropped at the most inopportune times.  Couple that with the fact that a handheld light can also hinder firearm manipulations and you are left looking for a better solution.  The problem with a head mounted light is that it tends to illuminate your sights more than your target. There is also the issue with the possibility that your light may not be anywhere near your firearm when needed, despite your best efforts.  My quest to find the best shotgun light accessory rail had begun.
Regular readers will recount the time I had a bear destroy my side by side while I was with my son a few feet away in a converted utility trailer (read that story here).
With their reputation for quality, I had originally purchased a Surefire forend for my Mossberg M591-A1.  It worked as advertised and definitely seemed robust, but I just couldn't get over its gumpy ergonomics.  I'm not slamming Surefire, some people swear by their integrated forend / light, but for me it just wasn't working.  I didn't like how it fit in my hands, or how it carried when slung.  I am a big guy and I can only imagine that someone of smaller stature would take even more issue with the design. 
My quest for a very strong, reliable light attachment led me down the road of everything from cheap, made in china attachments to high priced attachments that included heat shields or extra rails and I really didn't want all that bulk.  While a heat shield is nice in theory, this is going on a bush gun that will be in all types of weather.  I have found that  a heat shield is just another place to attract dirt, pine needles and rust.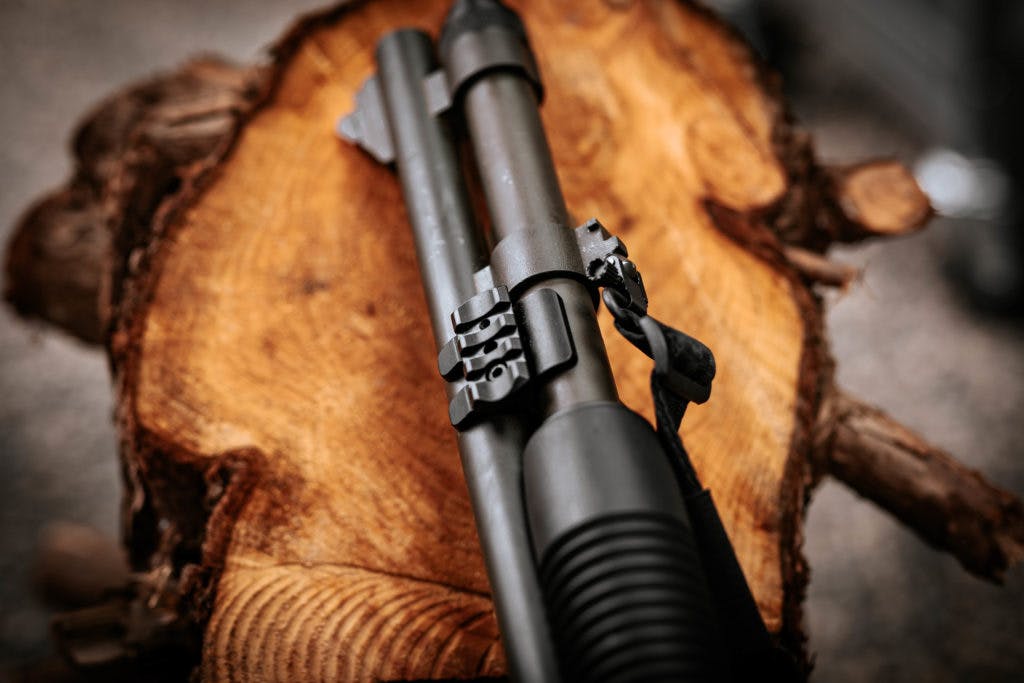 To me, this looked like a fantastic solution, it is a basic barrel clamp rail with an additional, removable, machined ring for a 1 inch tac-light. The price was right, coming in at under $50 and I took the plunge.  To my surprise, a few days later I received an email stating I was issued a refund.   Confused, I contacted CDM and spoke with Scott.  Scott explained that shipping to Canada had always been difficult, but he was willing to give it try and offered to ship the unit up at no cost.  I was absolutely floored.  At a time when Covid was just rearing it's head in North America and the economy was shutting down, Scott came out of left field with his extremely generous offer.  I did not ask for it, but I can tell you it sure brightened my day.
After going through the process, Scott reported back that since the regulations had recently changed, he has learned that it has become much easier to export his products to Canada which is great news for anyone living north of the border.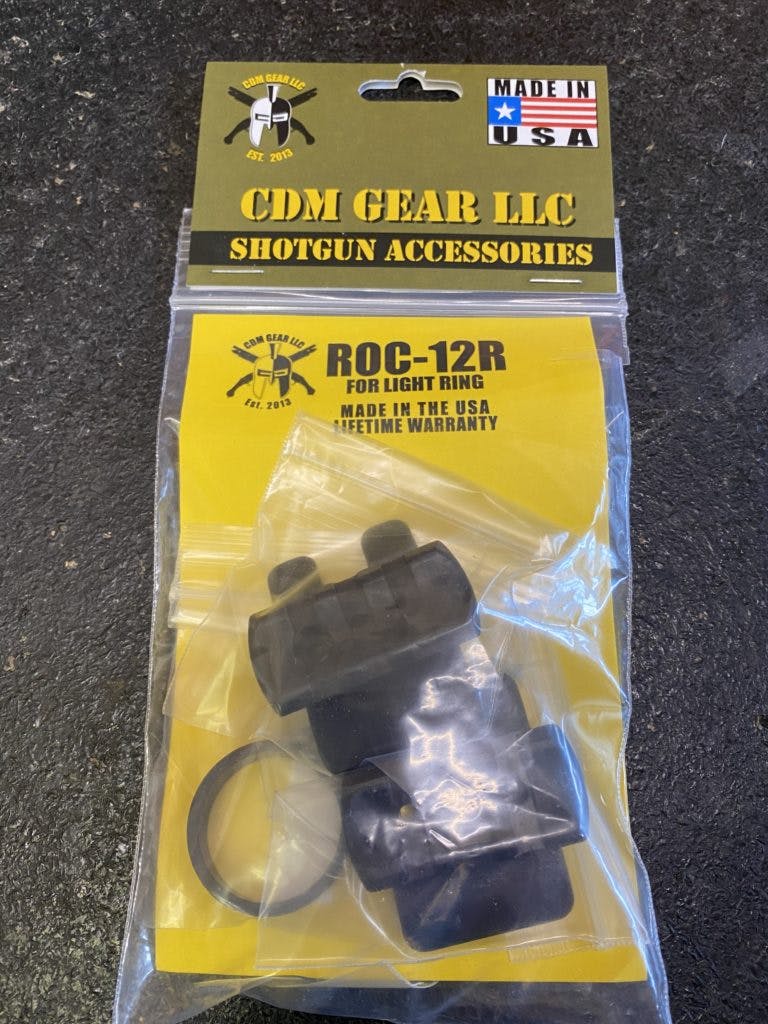 I have been putting the ROC-12R through it's paces and I can comfortably state that it is a fantastic piece of equipment.  It is beautifully crafted with much attention to detail.  The fit and finish is phenomenal and it is obvious it was made with the discerning firearms owner in mind.  It even ships with additional padding to ensure that your firearm and light do not get scratched when installed. 
If you are looking to mount a light to your shotgun, the CDM Gear ROC-12 is an exceptional choice at an extremely reasonable rate.  Made in America and backed by a lifetime warranty.   I am very happy to be running this on my shotgun.   Thank you Scott and CDM Gear!
Travis Bader