What is a Range Safety Officer (RSO) and How do I Become One?
Have you ever heard the term RSO, or Range Safety Officer? It's exactly like it sounds, someone who is in charge of overseeing the safety of individuals at a Range (or Shooting Club), also known as range users.
In addition to overseeing safe shooting procedures, an RSO will also need to know how to deal with malfunctions,  emergency situations as well as organize the procedures when dealing with an emergency. They may also organize range activities and enforce range rules during these events.
It is important that they also know and understand the legal aspects and what is required of them as it pertains to record keeping and reporting.
So what do you need to become a fully trained and certified Range Safety Officer?
Well, first a valid firearms licence, also known as a PAL is required. If you don't already have this, the Canadian Firearms Safety Course is required to obtain this licence.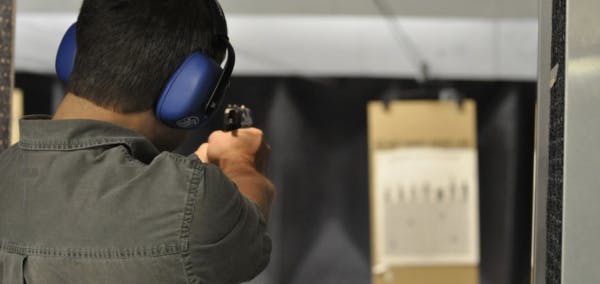 Having the knowledge to be a safe range user and know the concepts behind how ranges work will also be required as well as extensive firearms experience. Being physically and mentally fit, being able to pass a criminal record check and vulnerable sector check will also be required. Lastly, valid first aid training which is suitable for the position of a range officer.
After you have your PAL, the knowledge to be a responsible and safe range user, you'll also need to understand the duties and responsibilities of a Range Safety Officer. Thereafter you will undergo a practical test to demonstrate your ability to manage a firing line. This is done under the supervision of your ranges Chief Range Officer (CRO).

If you are looking to be certified as a RSO at your local range, we recommend taking the Silvercore Online Range User course followed by our Online Range Safety Officer course. These courses were created to exceed legal range officer training requirements and provide you with the knowledge needed to be successful in your practical examination with your local range's CRO.