Fishing
Jet Boating with Grant Wooldridge (Online)
In 1915 "Grandpa" Wooldridge (1896-1986) built his first river boat for Oregon's Rogue River. It was the first time the river had ever been floated. The evolution of Wooldridge Boats has been laced with many firsts, like the first-ever trip up the Rogue River in 1947 (with a prop!)
Overview
Grant Wooldridge is a fourth generation family boat builder based in the Pacific Northwest of the United States. He works tirelessly with his team to build some of the very best aluminum boats in the world, and thrives off the excitement and satisfaction of his customers.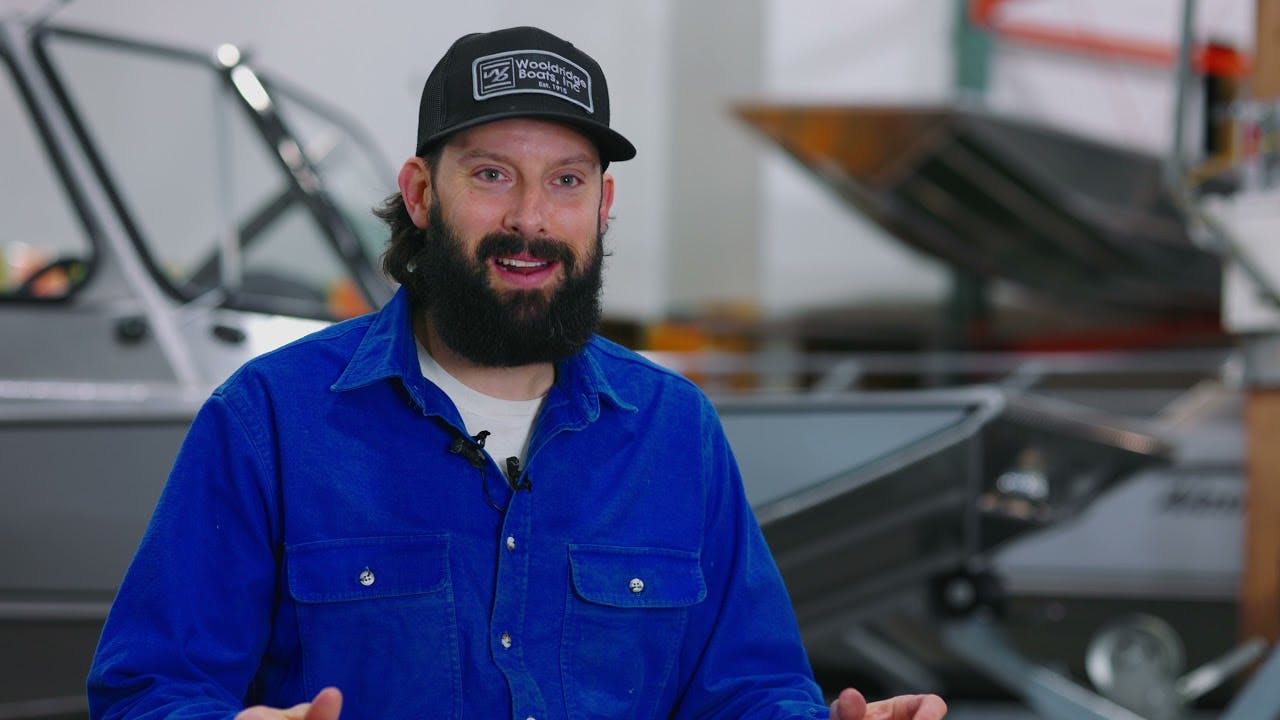 Content created by Grant Wooldridge, 4th generation boat builder from Wooldridge Boats.

Train from the comfort of your own home. Compatable with tablets, smartphones, laptops and desktops.

Study whenever and wherever you are, and review the course material as many times as you wish.

Receive a certificate of completion when you finish the course.
Topics Covered
Getting Started
Introduction
Boat and Equipment
Terminology
Best Practices
Reading Water (Part 1)
Reading Water (Part 2)
Understanding the Features and Handling of Your Boat
Confidence
Target Fixation
I've been jetboating Missouri Ozark streams for 8 years and this course taught an old dog new things.

Joe VanLeunen

A very informative course for new and even experienced jet boaters with some great tips on learning the capabilities of your equipment, reading water and how to react. I really enjoyed it.

Kyle Kushnir

Great stuff if you're a beginner jet boater and even experienced guys need a reminder. Well put together and informative. Thank you Wooldridge team!

Jeremy Bock

Bought an 18ft Alaskan LT earlier in the year. The whole Wooldridge crew was a pleasure to work with. This course was extremely helpful. TY!

Dan Coumo
*By enrolling in this course you understand that it does not include an annual membership to Anchored Outdoors or any of the extras/additional perks. This purchase only includes the online course content.