Silvercore Summer 2020 Highlights
As summer approaches we have seen quite a lot of growth at Silvercore.  We wanted to take this opportunity to reflect on some of the highlights that we have had over the past year.
Everyone at Silvercore has a deep passion for what they do, and we love sharing our passion with you.  Let us know what your passion is and what we can do to bring your passion to the next level. Send us an email at [email protected], or give us a call at (604) 940-7785, and let us know what you would like to see next from the Silvercore team.
So, what has Silvercore been up to recently?
The Silvercore Podcast Was Born!
The Silvercore Podcast discusses matters related to hunting, firearms, hiking, outdoor adventure and the people and businesses that comprise the community all from a uniquely Canadian perspective. Thus far we've released 25 episodes and we've gotta say, it's been an amazing experience and we've had some pretty cool guests on our show with some interesting topics:
What is the best camouflage?
> Guy Cramer developed 'Quantum Stealth' technology that bends light around the target and changes the camouflage game.
Worried about a bear attack?
> Colin Dowler survived a bear attack with just his pocket knife!
What is 3gun? How to do you get into 3gun? What does 3gun require?
> Taka Kuwata, a sponsored shooter talks 3gun competitions, how to get into them and what is required both mentally and physically.
What's the best optic and how to properly care for them?
> Jimmy Hamilton of Vortex Optics gives great tips for optics selection, pro-tips and much more.
Where can I shoot? Where can I to go hunting?
> Jens Cuthbert of Stillwater Sports and Dennis Zentner from Vancouver Gun Club speak on where you can go hunting.
> Mark Stenroos, creator of the iHunter App gives a run-down on using the app for places to hunt and shoot in your area.
How do I get into competition shooting? What is IPSC? What is PPC? How do I train to win a shooting competition?
> Murray Gardner, a 9 time national IPSC Champion talks about what it takes to be a 9 time champion, how IPSC has changed over the years and more.
> Mark Horsley, Staff Sergeant with a local police agency teaches us what it takes to compete at the world PPC championships
> Ryan Steacy, 7 time (in a row) National Service Rifle Champion gives us insight on his mental management practices to win a shooting competition and how to engrain winning into your subconscious.
How do I become a prepper?
> Ian Jones from The Canadian Prepper Podcast tells us how you can become a prepper and what emergency preparedness really looks like.
How do I track with a dog? What is blood tracking? 
> Lindsay Ware from Science Dogs of New England in Maine, USA discusses tracking animals for hunters with dogs, different signs and evidence when tracking and how to teach your dog to track.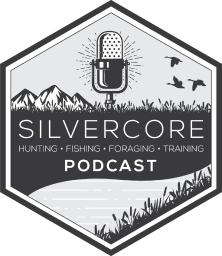 This is just some of the content that you can look for and hear on The Silvercore Podcast! Got feedback or something you'd like to hear on the podcast? Send us an email at [email protected]
Silvercore Youtube Channel
In a hope to make it easier for individuals to learn how to do more things themselves we put out some pretty useful videos.
How to mount a rifle scope from start to finish
> Learn how the Silvercore Pro's mount one in our step-by-step video
Sighting in a rifle
> Our video on this will get you out to the range and shooting in no time!
How do I pass my PAL course?
> Learn our Pro Tips on the CFSC course here.
For more videos check out the Silvercore YouTube Channel Here.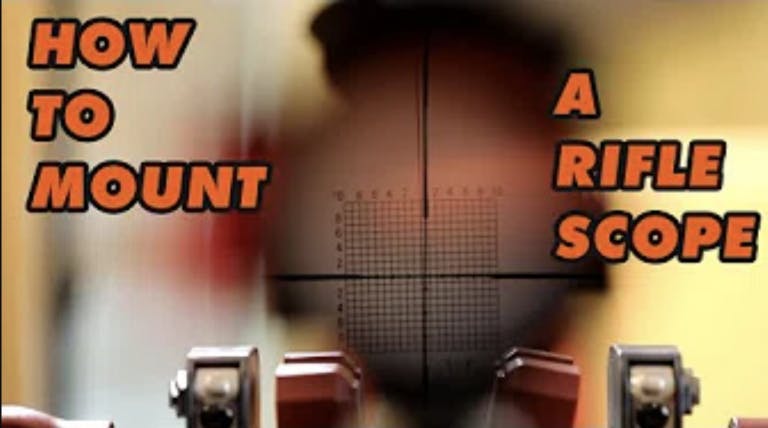 Silvercore Blog
We've ramped up our Blog to provide invaluable content to students, members, new firearm, hunting, or outdoor enthusiasts and more. This has given us the ability to share our knowledge with the Silvercore community and has truly been so rewarding! You can learn about so many things and have all your questions answered.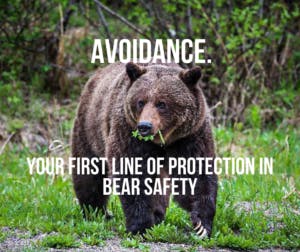 How can I avoid a bear attack?
> Pro Tip: Avoidance.
What is a Range Safety Officer? How do I become an RSO?
> Learn what an RSO is. We can even help you get started and provide you with proper training to becoming an RSO at your local range.
Whatever you are looking for, you can likely find it on our Blog, and if you can't and there is something that interest you, let us know by emailing us! We'd love to hear from you.
Online Training
We've further expanded upon the online training available to increase your knowledge from the comfort of your own home. Now you can learn about freshwater fishing with our Pacific Northwest Fishing Course which was designed in conjunction with world renowned angler, guide and conservationist April Vokey.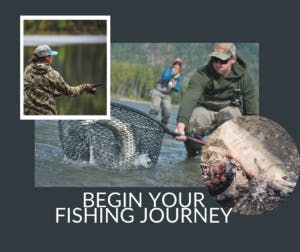 Become a safe, responsible range user by taking our Range User Course and learning the common range commands and procedures that you can expect when attending your local range or gun club.
Do you have a course that you would like to take?  Let us know as the chances are Silvercore has in house experts that can assist.
Giveaways & Promotions
In a desire to uplift spirits during the COVID-19 pandemic, we've increased the number of giveaways and promotions that we've offered over the past months. Our most recent giveaway is our Bradley Smoker Giveaway and all you have to do is be a Silvercore Club Member! We will announce the winner at the end of July via our Podcast, so be sure you're listening to find out if you won.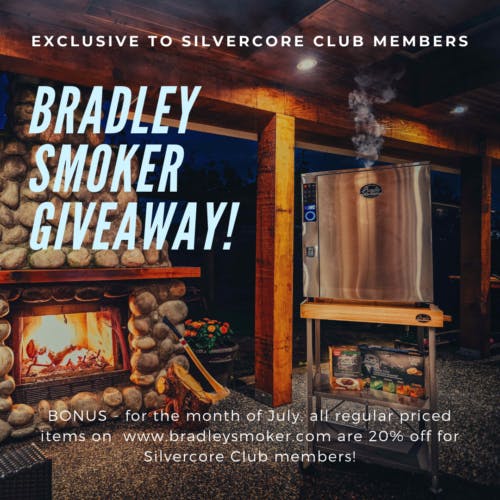 In our all our efforts, we've had giveaways or promotions that are running nearly every month for the past number of months which can be found either on our blog page, or through our social media platforms. Some of our other current or past giveaways and promotions include:
Silvercore National Pistol Shoot
Tons of free prizes for members like:
> Glock G19 Gen 4 9MM (Canadian Edition)
> Smith & Wesson M&P 2.0 9MM
> Silvercore Swag
> Post Topper Target Hangers
>6" AR500 Round Target
> Carbon Fibre 10-22 Barrel
> And much more!
Alaska Guide Creation KODIAC C.U.B.
> You wouldn't have found out about this binocular pouch giveaway unless you were keeping a close eye on out YouTube videos and Blog page for the announcement of the giveaway and how to enter.
CZ Mallard 12 gauge shotgun giveaway
> This was from our attendance at the BC Sportsmen Show Giveaway back in March.
We've had numerous other giveaways and promotions that have been announced via social media, or our newsletter, YouTube or Podcast which you too can be involved in. All you have to do is be involved.
Silvercore Member Benefits
We've increased our member benefits with participating retailers with the intention to yet again provide the ultimate value to our members with our ever growing discounts offered.
The latest discount offered to our members is a 20% discount for the month of July only for any Bradley Smoker product (except products already on sale).  But the best discount yet that we've solidified is the 35% off with Klymit!
More discounts for valid Silvercore Club Members can be found here. Not a member yet? You can join for a very low cost of just $49/year!